Neal Henderson PCC, ACTC, PMP
Systemic Team Coach and Coach Supervisor
Helping Teams Achieve Breakthrough Performance Results
Helping Coaches accelerate their overall effectiveness in serving their clients increases their self-awareness, coaching skills, and resilience.
Neal's extensive and diverse experience includes:
Organizational Systems Coach
Navy & Marine Corps Veteran
Rugby Coach, Referee, and Administrator
Neal specializes in:
Team Development and Performance Acceleration
Transformational Change Leadership
Coach Supervision
Increase Alignment
Team coaching increases alignment, commitment, and collaboration across teams and workgroups
Boost Team Performance
Team coaching improves productivity, morale, accuracy, customer satisfaction, and performance
Improve Your Organization's Bottom Line
Team coaching results in lower costs and  higher profitability
Coach Supervision
Provides feedback, insights, and guidance that enhances coaching skills, increases self-awareness, and facilitates continuous professional development
What services does Neal provide?

Organizational Systems Coaching
Neal specializes in helping organizations achieve alignment, develop teams, accelerate performance, and transform their culture. He coaches leaders and teams of all types, including remote, on-site, and hybrid teams, to work together effectively and achieve breakthrough results.
Coach Supervision
Neal provides supervision for coaches of all levels of experience, including team coaches and professionals who use coaching skills in their work. He offers guidance, feedback, and support to help coaches enhance their skills, ensure ethical and professional practice, and promote continuous learning and growth.
Who does Neal work with?
Neal supports coaches of all levels of experience for organizations that:
Build or maintain things, including construction companies, manufacturers, shipyards, and project teams
Support government operations at all levels (city, county, state, federal)
Support humanity, including nonprofits and social entrepreneurs
About Neal
Previously a Marine, Neal spent 28 years in the Navy, where he achieved the rank of Master Chief Petty Officer (the U.S. Navy's highest enlisted rank).
His success in leading large, complex teams in the Navy positioned him for a post-service career as an organizational leadership coach.
After completing his coaching training and establishing his coaching practice in 2012, Neal coached teams in a variety of settings including maritime industry teams, military teams, and non-profit teams.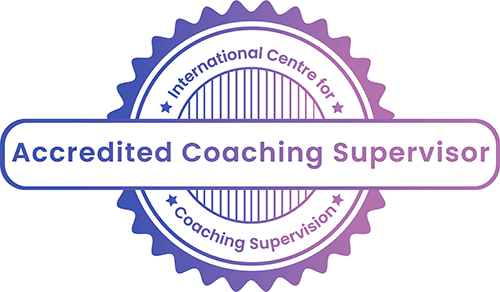 MS Organizational Development & Knowledge Management, George Mason University
Masters Diploma Systemic Team Coaching, The Academy of Executive Coaching (AoECS)
Diploma in Coaching Supervision, International Center for Coaching Supervision (ICCS)
Advanced Certificate in Team Coaching (ACTC), International Coaching Federation (ICF)
Professional Certified Coach (PCC), International Coaching Federation (ICF)
Project Management Professional (PMP), Project Management Institute (PMI)
Prosci Certified Change Practitioner
Accredited Coaching Supervisor
Team Coach Supervisor
Gallup Certified Strengths Coach
6 Team Conditions Master Practitioner
Genos Emotional Intelligence Practitioner
EQ-i 2.0 & EQ 360 Practitioner
Certificate in Facilitation from Georgetown Institute for Transformational Leadership
Myers-Briggs Type Indicator Practitioner
Don't Wait Any Longer—Connect with Neal to Schedule a Free Coaching or Coach Supervision Session
Discover how Neal can help your team reach the next level